Though many enjoy the leisure of reading books, to carry around massive quantities of bundles of paper cannot only waste space, but finances as well. In recent years, e-books, electronic versions of printed books that can be read on electronic devices, have become a popular phenomenon that has touched all segments of the population. Now, within bookstores and libraries, there are large stations dedicated to e-book devices, such as the Amazon Kindle or Nook.
So far, the year of 2015 has brought a plethora of new and exciting literature in genres that suit all types. Thanks to the minds of today's most gifted authors, readers have an opportunity to read literature that is both intriguing and quality. Nevertheless, bookstores present an obstacle for authors' beloved readers due to their high prices on merchandise. As well, library's present a time constraint for readers as due dates are to be met in an orderly manner.
If you are the type of individual who loves to read books without the restrictions of finances or time, e-books are a wondrous alternative!
From whatever device you choose, you acquire the amazing opportunity to obtain thousands upon thousands of rich and captivating tales all stored neatly on your drive.
If you're interested in becoming a part of the e-book culture or are already are an active member, here's a list of the top 10 e-books of 2015 that you should consider purchasing:
1
The Perk by Mark Gimenez
The Perk tells the story of Beck Hardin, an average man who has suffered the death of his wife, leaving him to raise his two children. When Beck returns to his hometown in Texas, the town is in utter disarray over the death of sixteen-year-old Heidi, the daughter of Beck's past university peer. Beck decides to join his quest to bring justice to this crime-riddled town and finds himself as the town judge. Nevertheless, when Beck refuses to allow the town's landowner's treatment of Mexican workers, he makes some vengeful enemies that plot their retaliation.
2
Out of Oz by Gregory Maguire
Gregory Maguire's Out of Oz works as the concluding work to his series, The Wicked Years. Re-imagining L. Frank Baum's The Wizard of Oz, Maguire fills the land of Oz with complete social unrest as Emerald City prepares for war with Munchkinland. Many of the characters also face their own trials, such as Glinda the Good Witch being sentenced to house arrest and the Cowardly Lion on the lam from the law. However, Dorothy makes a courageous return to the Land of Oz to make the conclusion of the series a thrilling and exciting one.
3
After You by Julie Buxbaum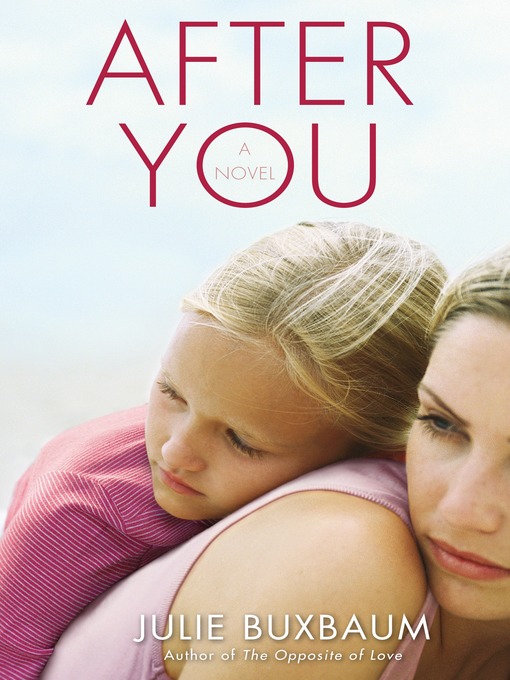 Julie Buxbaum tells the story of Ellie Lerner, an average woman who drops everything in her life in order to assist her crisis-stricken friend overseas, Lucy. Because of the disintegration of the family, Lucy's husband and daughter have retreated into themselves, with Lucy's daughter forbidding to speak altogether. Ellie, however, tries to coax the situation by giving Lucy one of the books she found comforting as a child, The Secret Garden.
As Lucy's daughter peels the layers of the story, so does she and the others peel the secrets of Lucy's life. As Lucy reflects upon her life, Ellie does as well, revealing the many errors in her life that she tried to escape by abandoning her family and work to visit her friend. Ellie is then forced to make decisions that will alter her life in a great deal of ways and, hopefully, for the better.
4
The Murderer's Daughter by Randy Susan Meyers
The Murderer's Daughter tells the story of a successful and highly sought-after psychologist, Grace Blades. As she has experienced immense emotional traumas herself throughout her past, she is able to tend and heal troubled soles graciously and lovingly. However, her past has always left a deep mental scar, causing her to retreat into her own intellect.
When a new client approaches Grace in hopes of having her become his psychologist, she refuses due to the eerily similar echo his troubles hold to her past. Nevertheless, she regrets such a decision when a homicide detective appears on her doorstep, resurfacing the evils she thought she outran in her past years. When the police launch an investigation, she is lead back to a murderous and manipulative foe that brings the chaos and madness she thought she overcame.
Source
5
Go Set a Watchman by Harper Lee
Go Set a Watchman sets the tale during the civil rights tension and political upheaval in the South in the 1950s, with twenty-six-year-old Jean Louise Finch returning from her comfortable home in New York to be with her sick father, Atticus, in Maycomb, Alabama. Jean Louise's homecoming turns bitter when her visit uncovers the mass amounts of secrets covered by her family, town, and friends closest to her. Such secrets cause her own beliefs and values to be questioned, causing her to make serious decisions in her mental and emotional growth.
6
The Martian by Andy Weir
Andy Weir tells the story of astronaut Mark Watney, one of the first people to walk on Mars. However, a dust storm nearly kills him and his forces evacuate in the belief that he is dead. Mark is left completely deserted by all other human life, and must fight for his survival and, hopefully, a way home.
Source
7
The Girl in the Spider's Web by David Lagercrantz
The story revolves around Mikael Blomkvist, a crusading journalist, who receives a phone call from a source claiming to have information vital to the United States. The source has been in contact with a young female hacker that he knows all too well, Lisbeth Salander. The duo both find themselves stuck in the center of a tangled web of spies, cybercriminals, and governments around the world, and someone is prepared to kill to protect it. 
8
The Nightingale by Kristin Hannah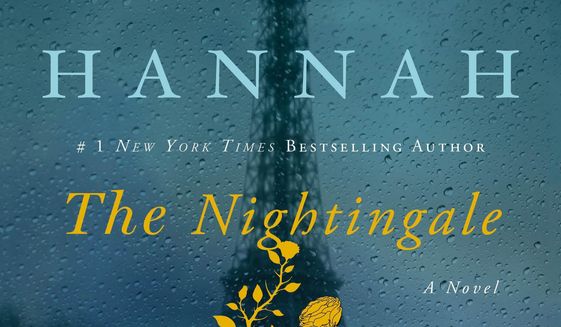 Kristin Hannah's The Nightingale tells the story of a war-torn Europe with the little town of Carriveau, France thrown in the middle of it. When Vianne Mauriac says goodbye to her husband, Antoine, as he heads for the Front, things take a turn for the worse as the town falls victim to German invasion. When a German officer repossesses Vianne's house, she is forced to have herself and her daughter live with the enemy or lose everything. Vianne is then forced to make many life-altering choices that will either save or end her family's lives.
Hopefully these e-stories will bring you countless hours of excitement and elation as they have done so for many already.